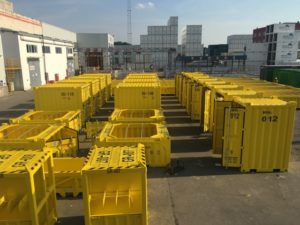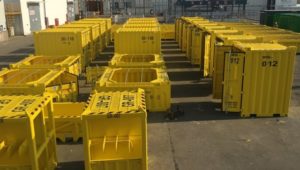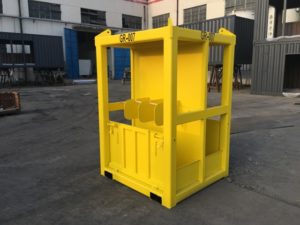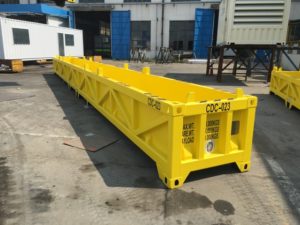 Reftrade UK announces a successful build project completion for an independent Caspian based operator, providing a complete design, build and managed program for a fleet of DNV dry-goods and refrigerated containers.
Being a market leading specialist in the sale and rental of refrigerated containers and temperature controlled units to the energy sector, Reftrade have also diversified and adapted its core skills to manage project builds for standard and bespoke type containers.
The Caspian based operator required a new fleet of dry-goods CCU's to complement its new supply base and give an all-encompassing offering within the region.  Reftrade undertook the full design and build of 38 CCU units and 3 refrigerated containers within budget and on time.
Greg Spence, managing director of Reftrade UK said: "Having successfully worked on number of large quantity refrigerated container builds, we were confident in our ability to deliver on the project.
"Within work scopes such as this, we always work closely with our clients to ensure we complete the job exactly as the client requires, within budget and timeframe outlined but as importantly, we have a high focus on quality and usability in this instance – all of which were achieved on this project."
With over 30 different product designs, Reftrade offers an ideal solution for all temporary or permanent storage requirements. Using an integrated business model, the company can supply, deliver and advise on rental and sales of all designs and sizes of containers including manufacturing for bespoke projects and zoned units.